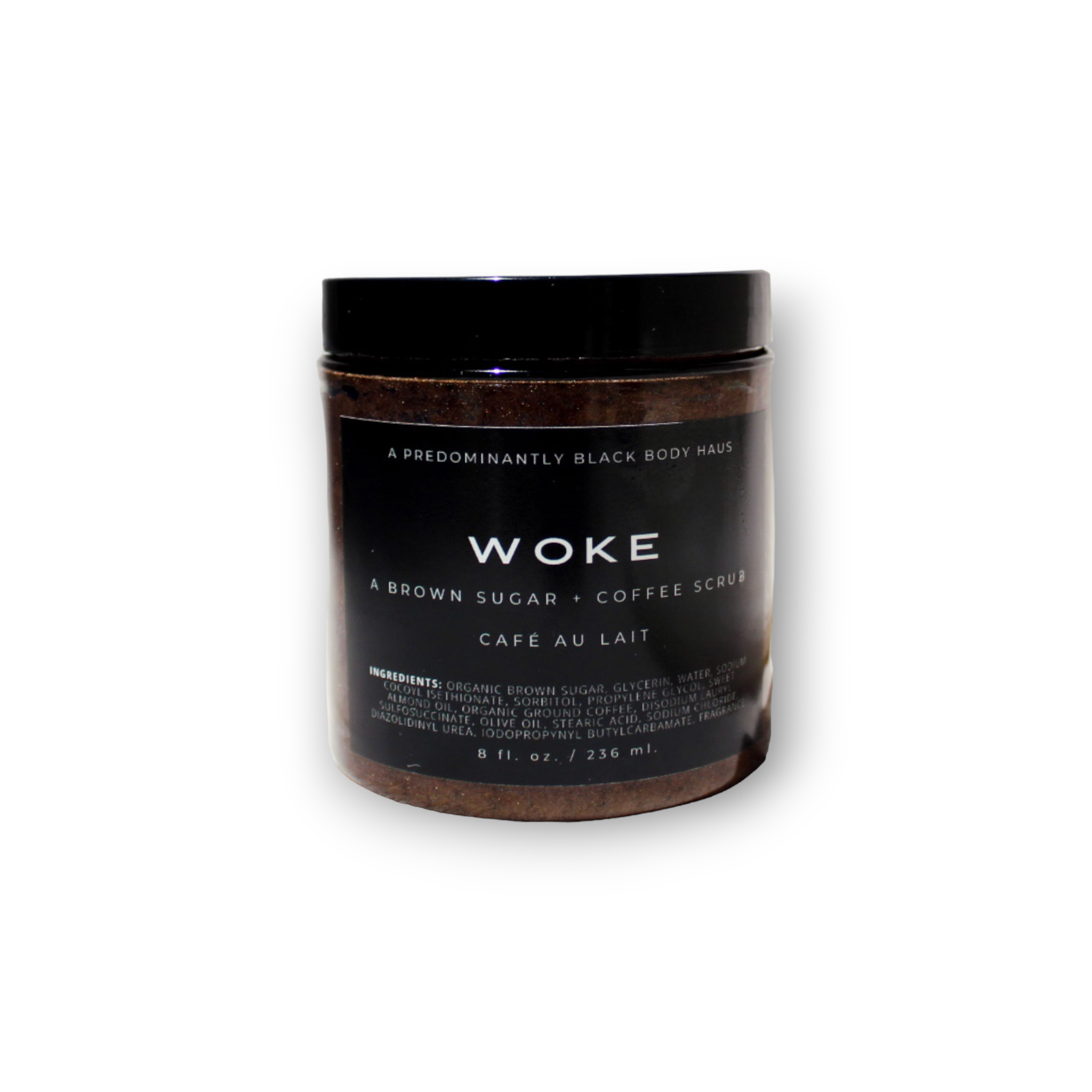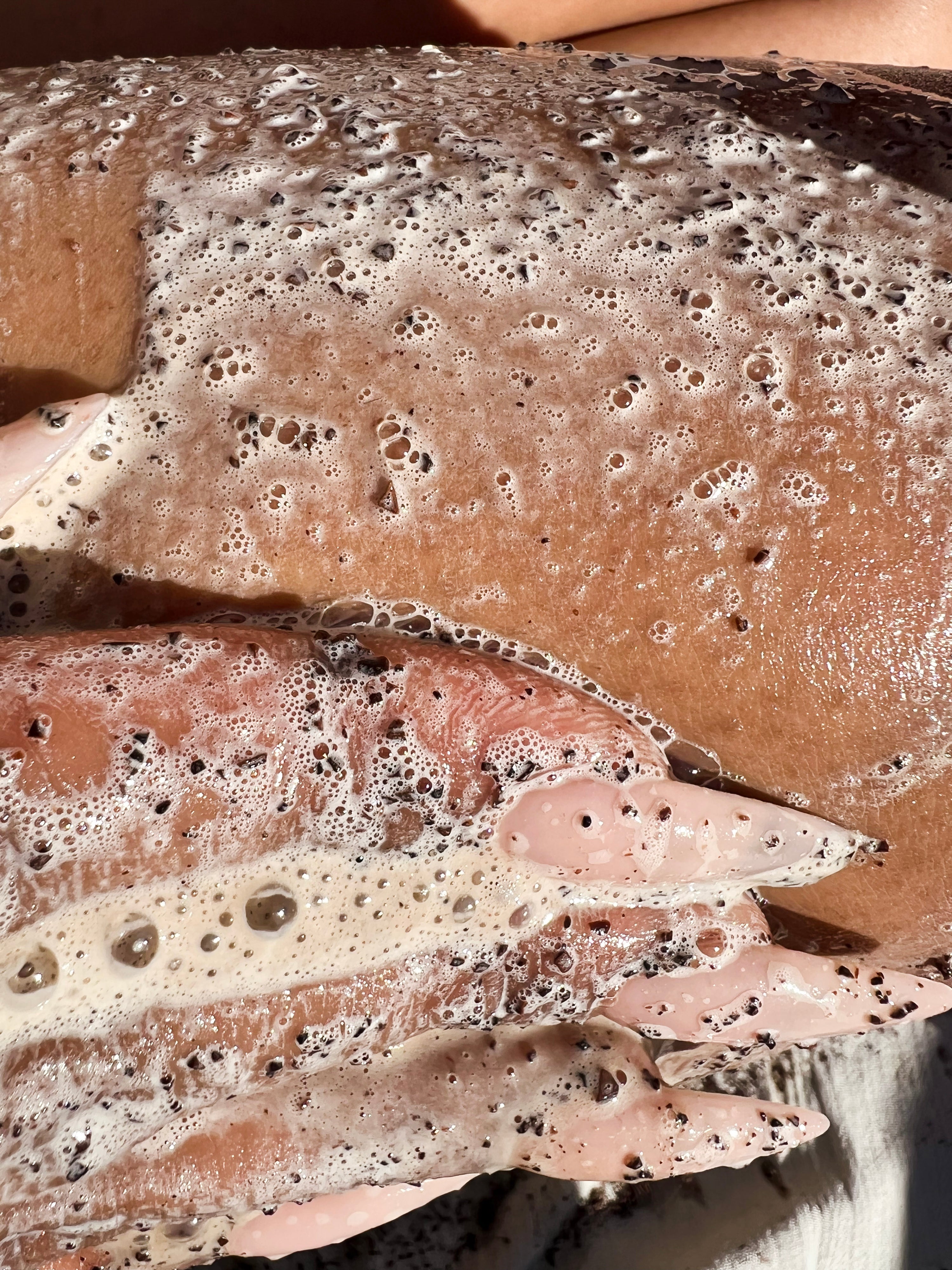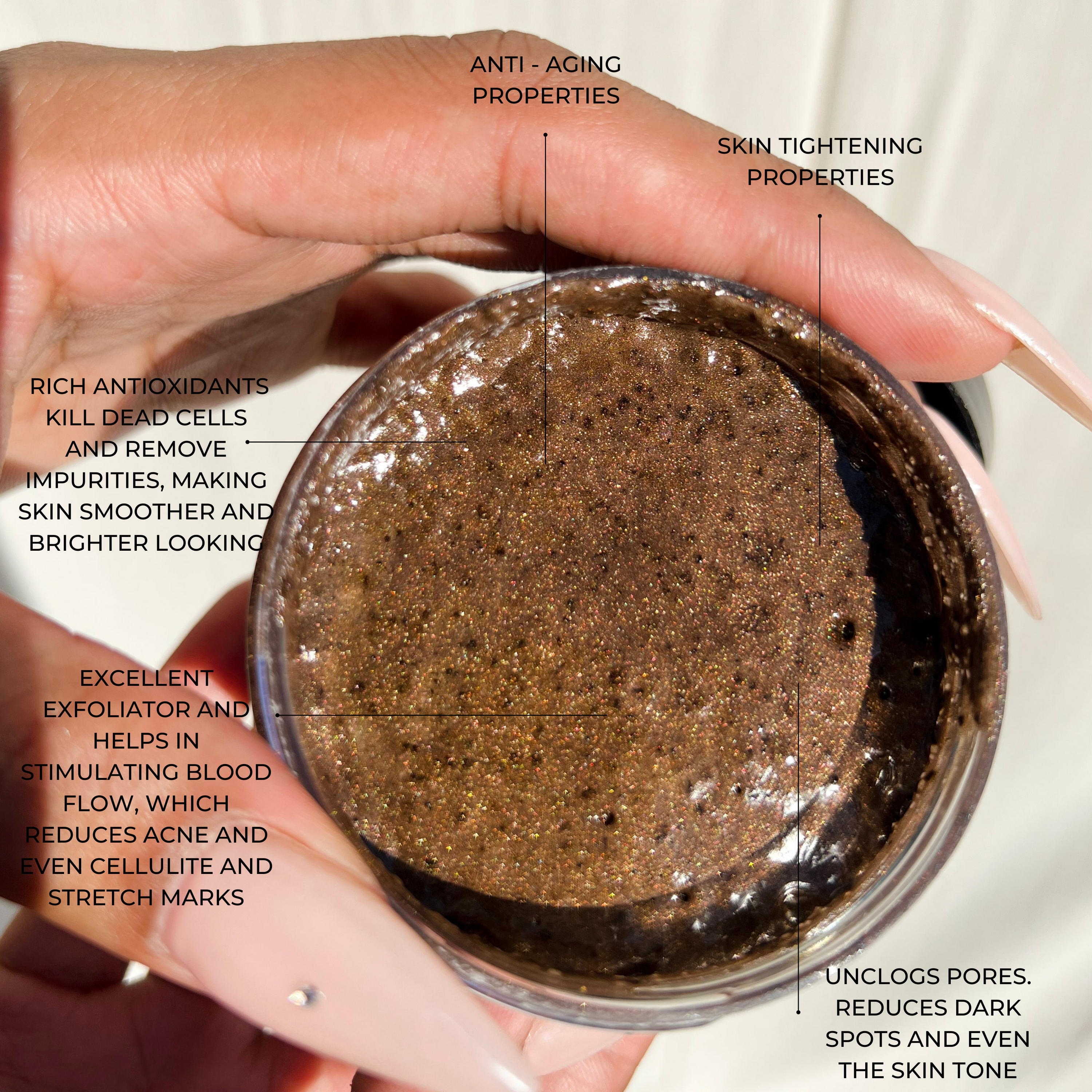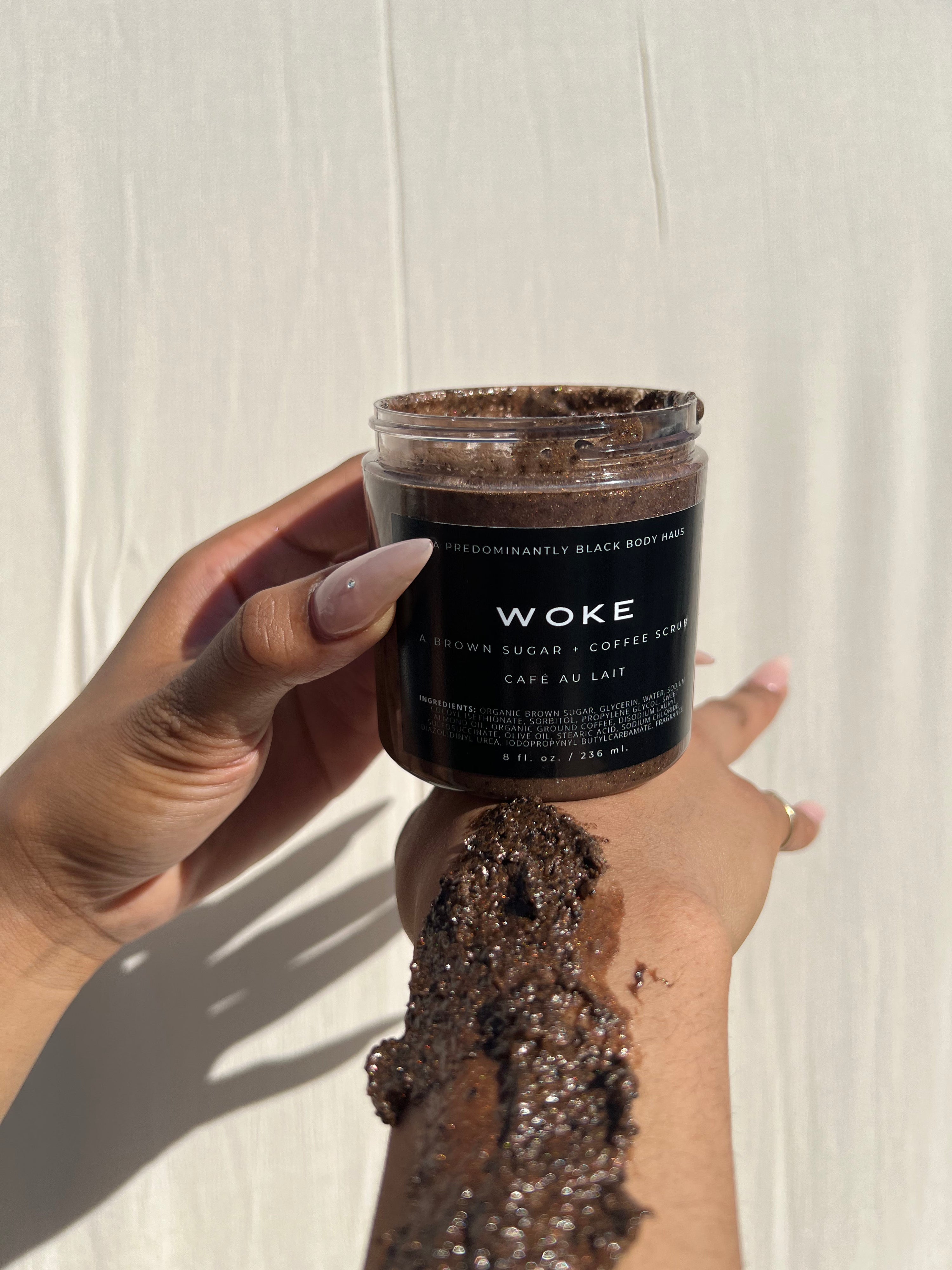 BODY HAUS - WOKE A COFFEE SCRUB
WOKE 
A COFFEE SCRUB
*8 OUNCE SHOWN IN PHOTO. 4 OUNCE IS SMALLER WITH CLEAR LABEL
Our coffee scrub is carefully crafted with foaming soap, organic brown sugar, and organic coffee. Coffee provides many benefits for the skin such as:

Skin Tightening Properties

Improves Your Circulation

Fights Aging

Reduces Cellulite 

Skin Glow

Removes Dead Cells

USES: Body Wash + Body Mask + Face Wash + Face Mask
-

SCENT: Vanilla Hazelnut

INGREDIENTS: Organic Brown Sugar, Glycerin, Water, Sodium Cocoyl Isethionate, Sorbitol, Propylene Glycol, Sweet Almond Oil, Organic Ground Coffee, Disodium Lauryl Sulfosuccinate, Olive Oil, Stearic Acid, Sodium Chloride, Diazolidinyl Urea, Iodopropynyl Butylcarbamate, Fragrance
BODY HAUS - WOKE A COFFEE SCRUB
Honestly just want to eat it
Would it be weird to take this scrub to my local coffee shops and ask if they can make a drink the way this scrub smells? Probably? Okay. I guess I am stuck with its intended use until I find it in a drinkable form.
But as a scrub, it's delightful. The whipped texture is great, it spreads really easily and doesn't over-scrub or leave my skin dry. Love it.
YUM - MY
I loveeeeeee this scrubbbbbbb. It's also very pretty (little messy) while using. I use it in the morning to wake me up. I also use it as a masque on my face. Please don't stop selling this scrub! I enjoy how it's like a mousse as well.
Just Press Buy Now
Listen. I drink my coffee black. My favorite scents are tobacco and coffee with a vanilla musk. This smells like someone's starbucks order: a rich, highly sweetened, mocha iced latte... but in a good way. Like I love it. Cannot describe the scent other than a brown sugar latte. But beyond the amazing scent, the way this rubs onto the skin is a treat. You can feel the large sugar crystals as they glide across your skin and it leaves behind this almost bronze finish. I will say that as a hairy man, the crystals sometimes get stuck across my body and I am not the biggest fan of that. I think if you use some type of exfoliating glove or washcloth, it probably makes a difference. The texture is also a lot different in that it has a lot of body.