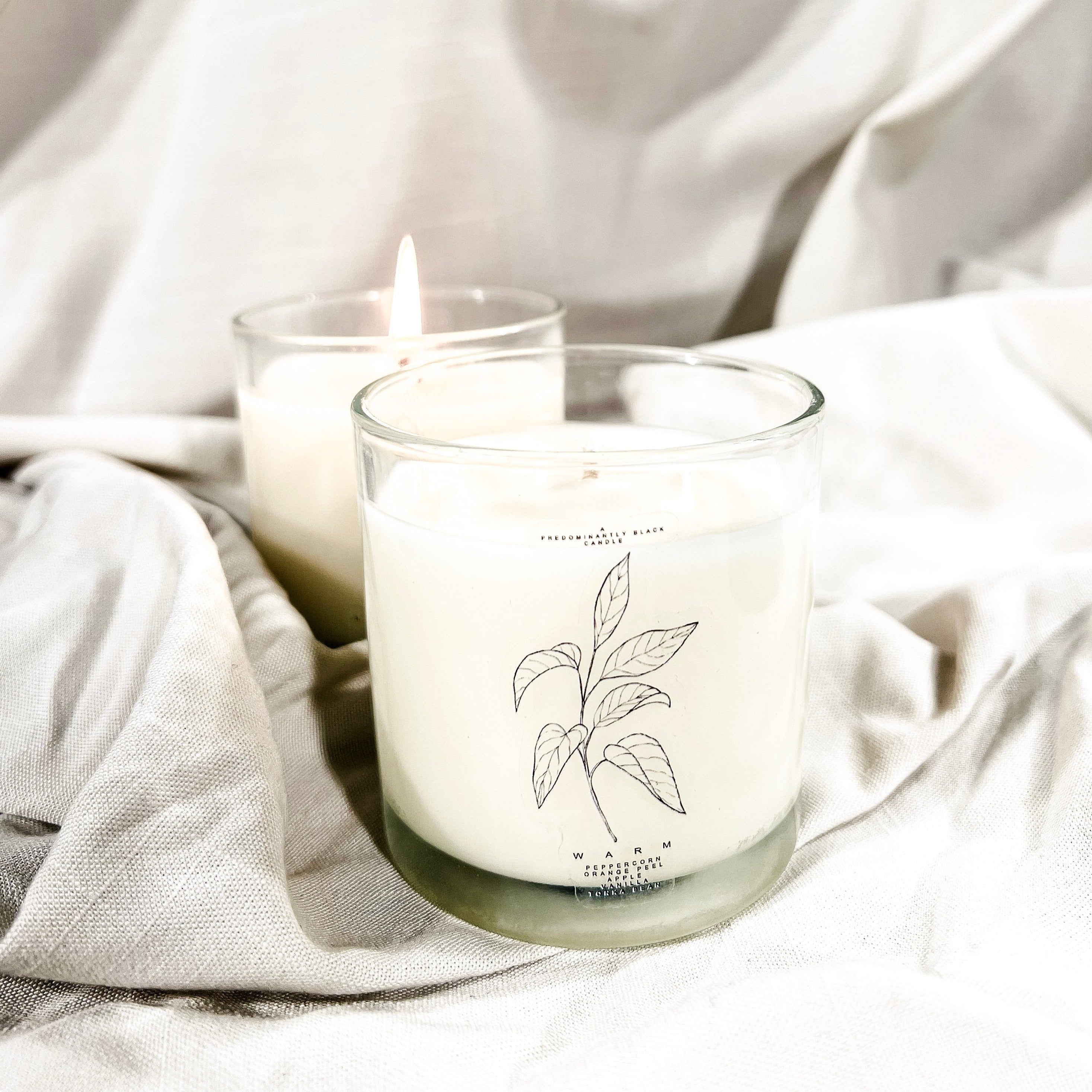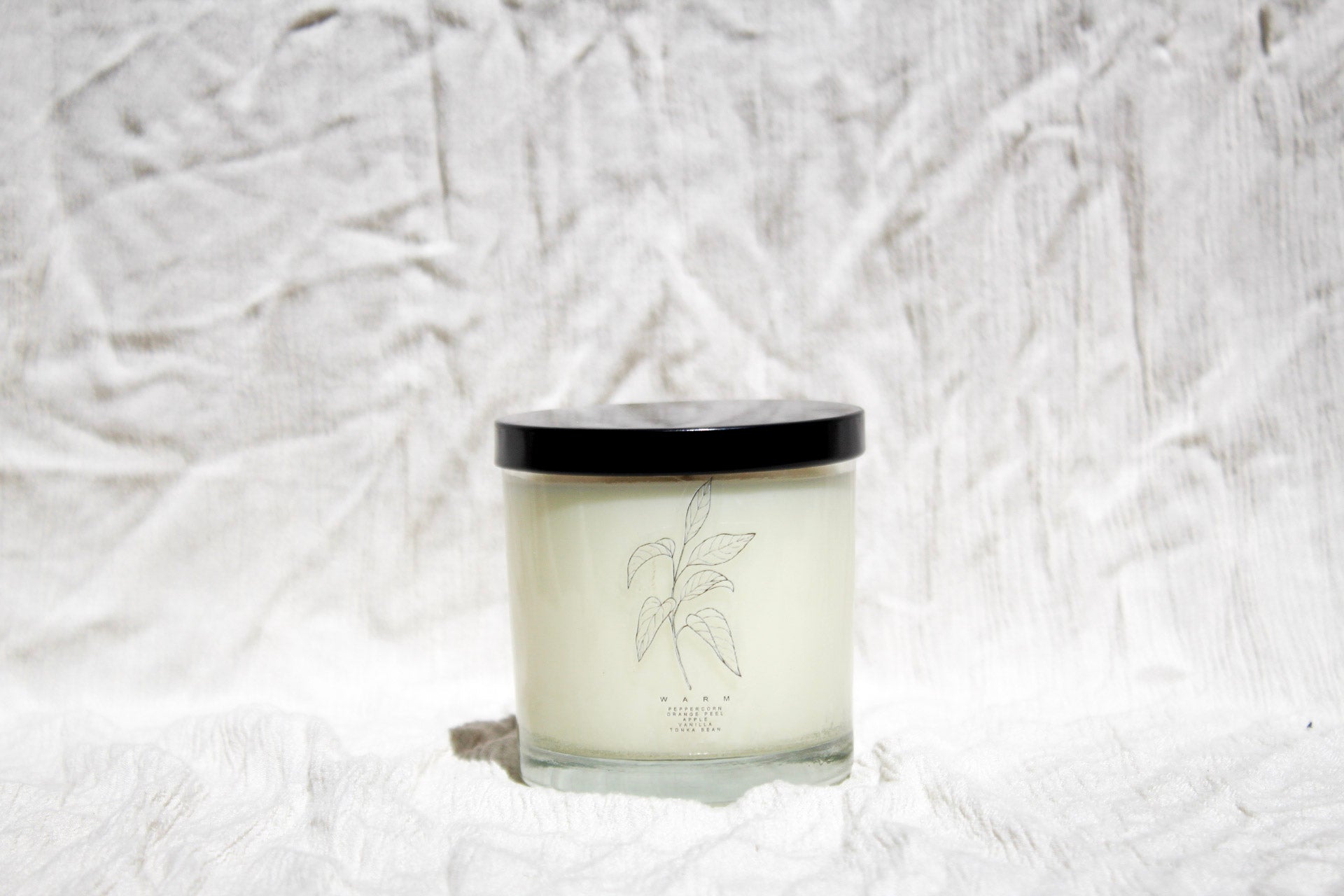 WARM
-
ORANGE PEEL  • PEPPERCORN  •  APPLE  • MANDARIN  • VANILLA  • TONKA BEAN 
-

Sleek + Fresh + Light + with a hint of Nature, and not as sweet as it may sound but neutral. This candle has the ability to provide a welcoming warm hug from the entire room.
 This fragrance oil is infused with natural essential oils, including orange, black pepper, and clove leaf.
VOLUME: 10 OUNCES
Perfect every day scent
Warm is my favorite PB scent, I have it in the wax melts and the diffuser. This candle lasts forever, I light it almost every day and it's still going. And it's also so beautiful and chic, I love the simple design on the front of it. Every time someone comes to my house they always say how good it smells. And the only fragrances I have are PB. Do yourself a favor and just get the 14 oz version. This candle is perfection!
Favorite Candle
This instantly became my favorite candle! It has a subtle sweet scent with notes of citrus. It lifts my mood and energizes me. I can't wait for the larger size to restock so I can order it!!
best purchase ever
I love this candle!!!!!! the way the scent changes over time is amazing. The smell never gets old, and also it looks so beautiful which is such a wonderful perk. Best purchase ever.