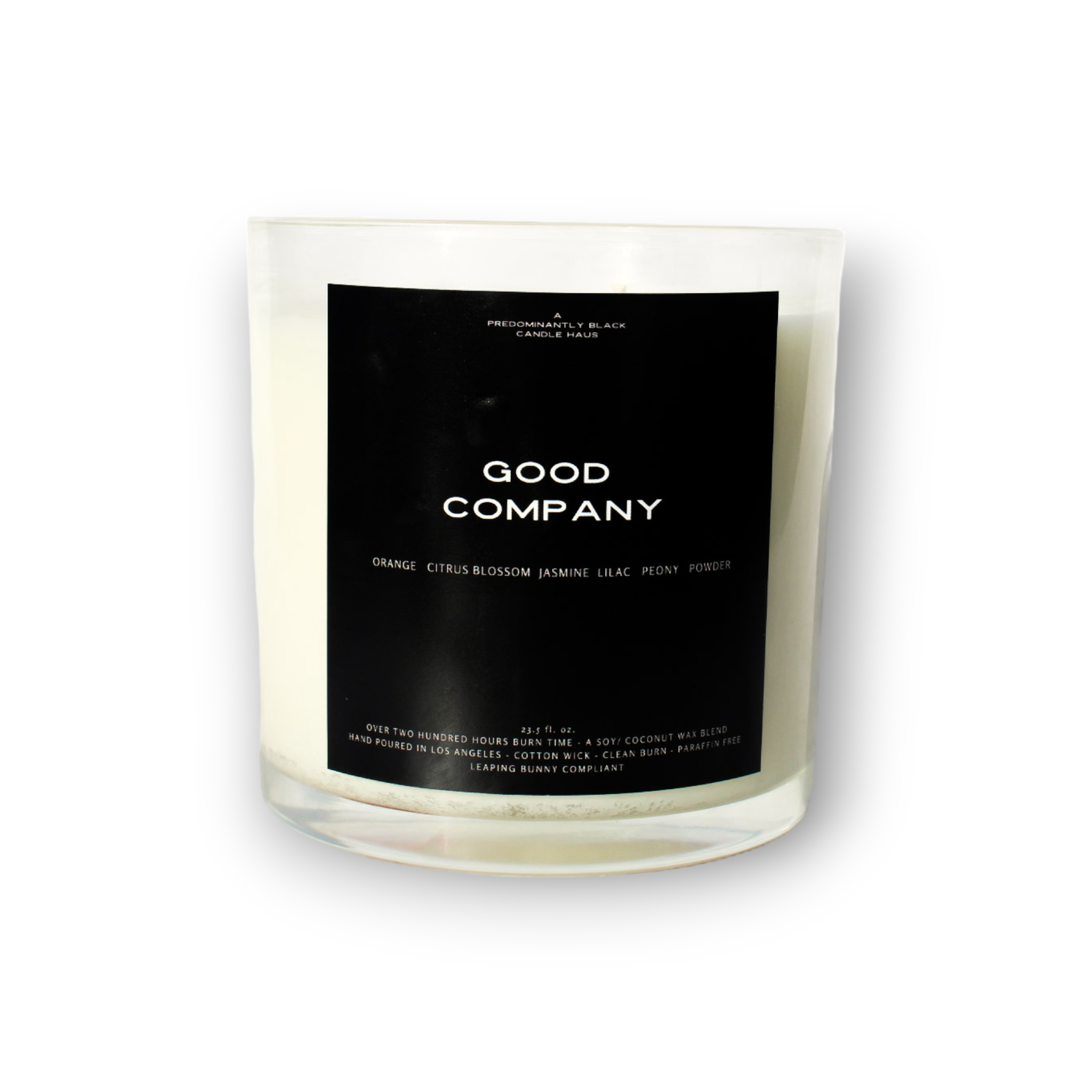 GOOD COMPANY
-
ORANGE • CITRUS BLOSSOM • JASMINE • LILAC • PEONY POWDER • MUSK • WOODS
Having company? Just clean the house? Want it to smell like you just cleaned the house?
Sounds like you need Good Company, the perfect house guest!
This fresh, clean & citrusy floral scent opens with Egyptian musk followed by sweet jasmine, lilac, and peony bloom that usher in powdery floral accords and warm musk at the base. 
Great home scent
I really enjoy this candle i'ts large so it lasts a long time, but also the scent smells really good lol kind of reminiscent of those laundry detergents with floral scents(at least thats what my bf says smh) probably the scent of powder alongside the florals is what makes it come off that way. Anyways, its a great candle for a good clean home scent. Very welcoming, however the only downside is the wick in my candle doesn't sit straight. As my candle burns down, the wick, instead of staying centered, is all the way on one side of the container...so far, its not making the candle burn unevenly but i do get soot buildup on the glass on that side. Outside of that, it's great candle, definitely one to continue buying, this is a scent i think anyone would like.
Lasts Forever
I burn this quite frequently and it lasts forever plus an amazing throw. The scent is perfect, balance of floral and citrus. Highly recommend as a staple in the house.