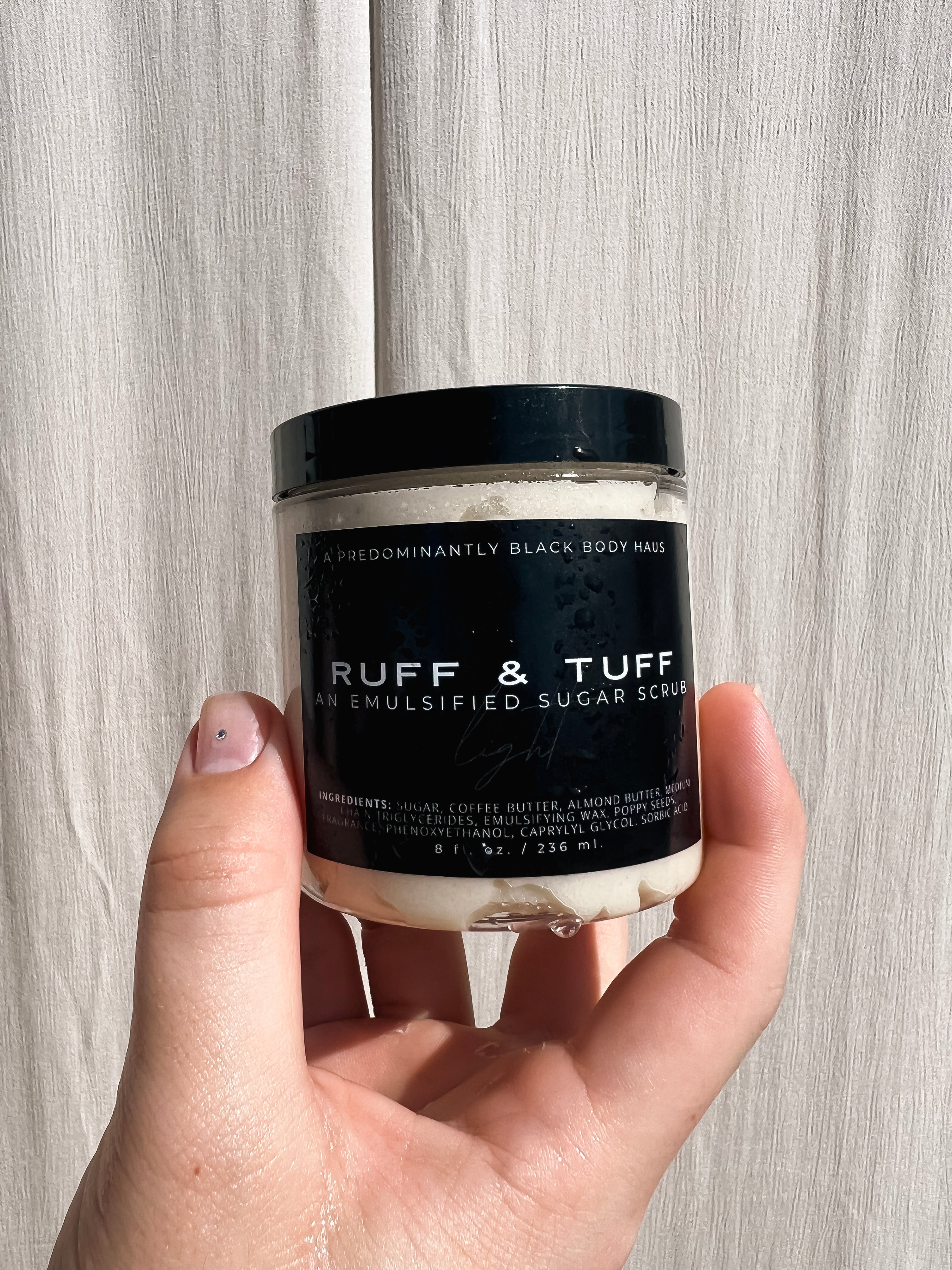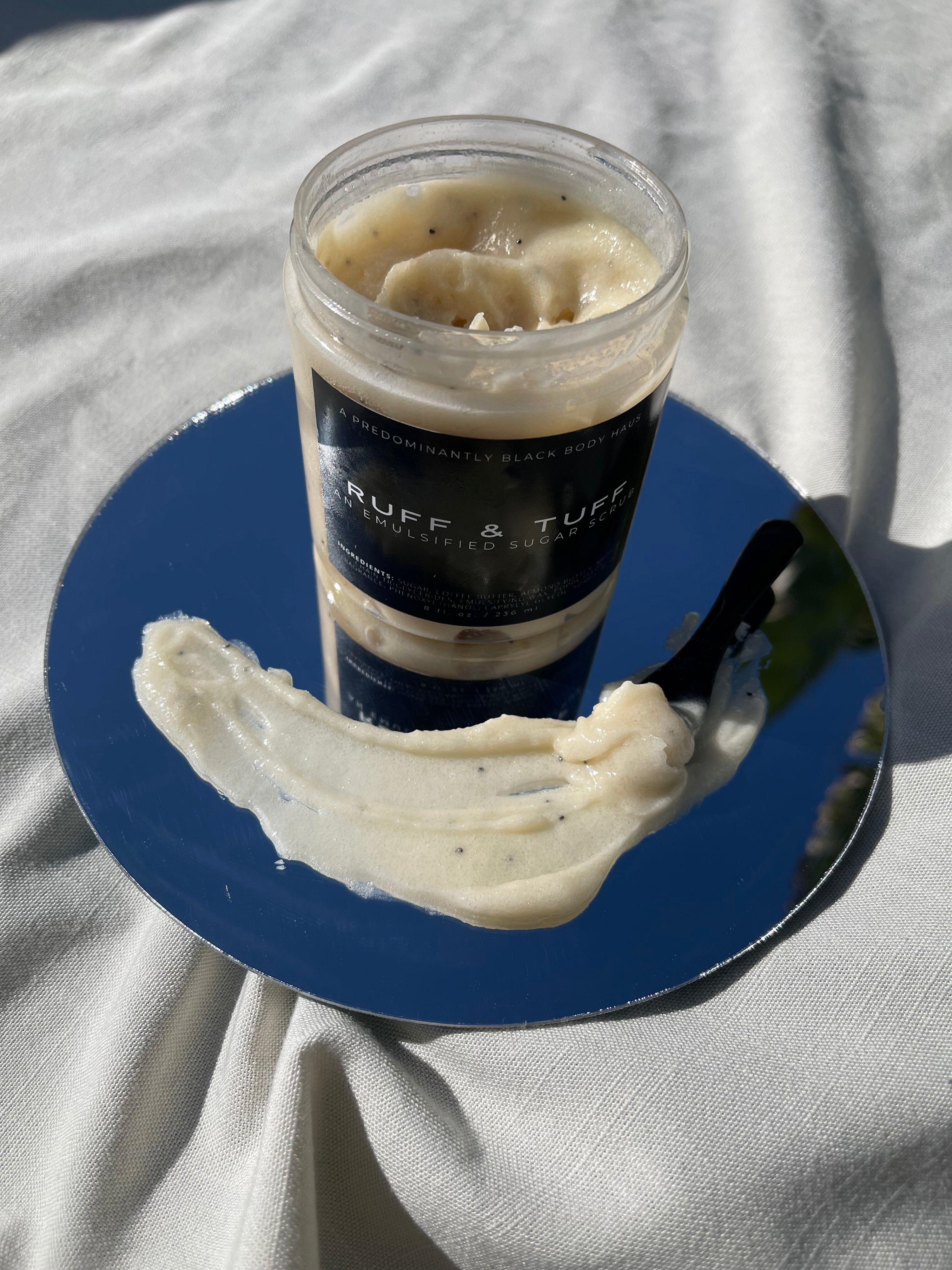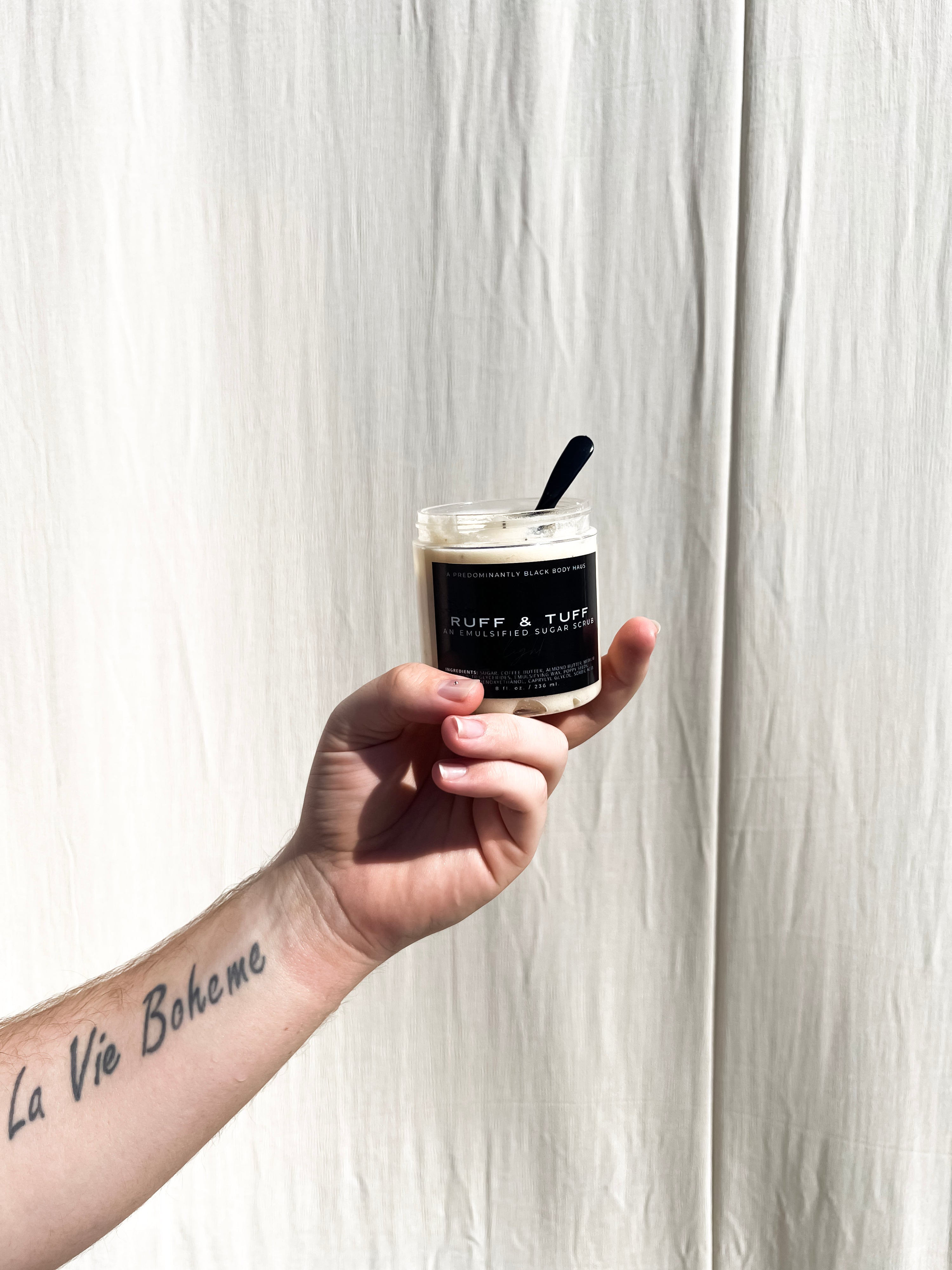 BODY HAUS - RUFF & TUFF LITE
RUFF & TUFF LITE
ABOUT: RUFF & TUFF LITE is a finer, butter-based coffee butter and almond butter, version of our RUFF & TUFF.
-
Coffee Butter is intensely moisturizing and endows the skin with a delectably smooth texture, in addition to helping maintain a supple look and youthful brilliance. Coffee oil is also a popular ingredient in cellulite formulations, as its caffeine content is reputed to support the integrity of the skin. This scrub does not lather but does moisturize. 
TEXTURE: Very fine-grained sugar. Mousse-like texture. Perfect for extremely sensitive skin.
SCENT: Light Coffee 

Why Sugar vs. Salt? Salt scrubs are great and have their own benefits, but our fine granular sugar cane crystals provide a more gentle exfoliation and are often used to correct dryness and scaling. Sugar is naturally an emollient, a mild emulsifier, and a humectant, which helps soften and soothe skin. 
INGREDIENTS: 
Sugar, Coffee Butter, Almond Butter, Medium Chain Triglycerides, Emulsifying Wax, Poppy Seeds, Fragrance, Phenoxyethanol, Caprylyl Glycol, Sorbic Acid.
BODY HAUS - RUFF & TUFF LITE