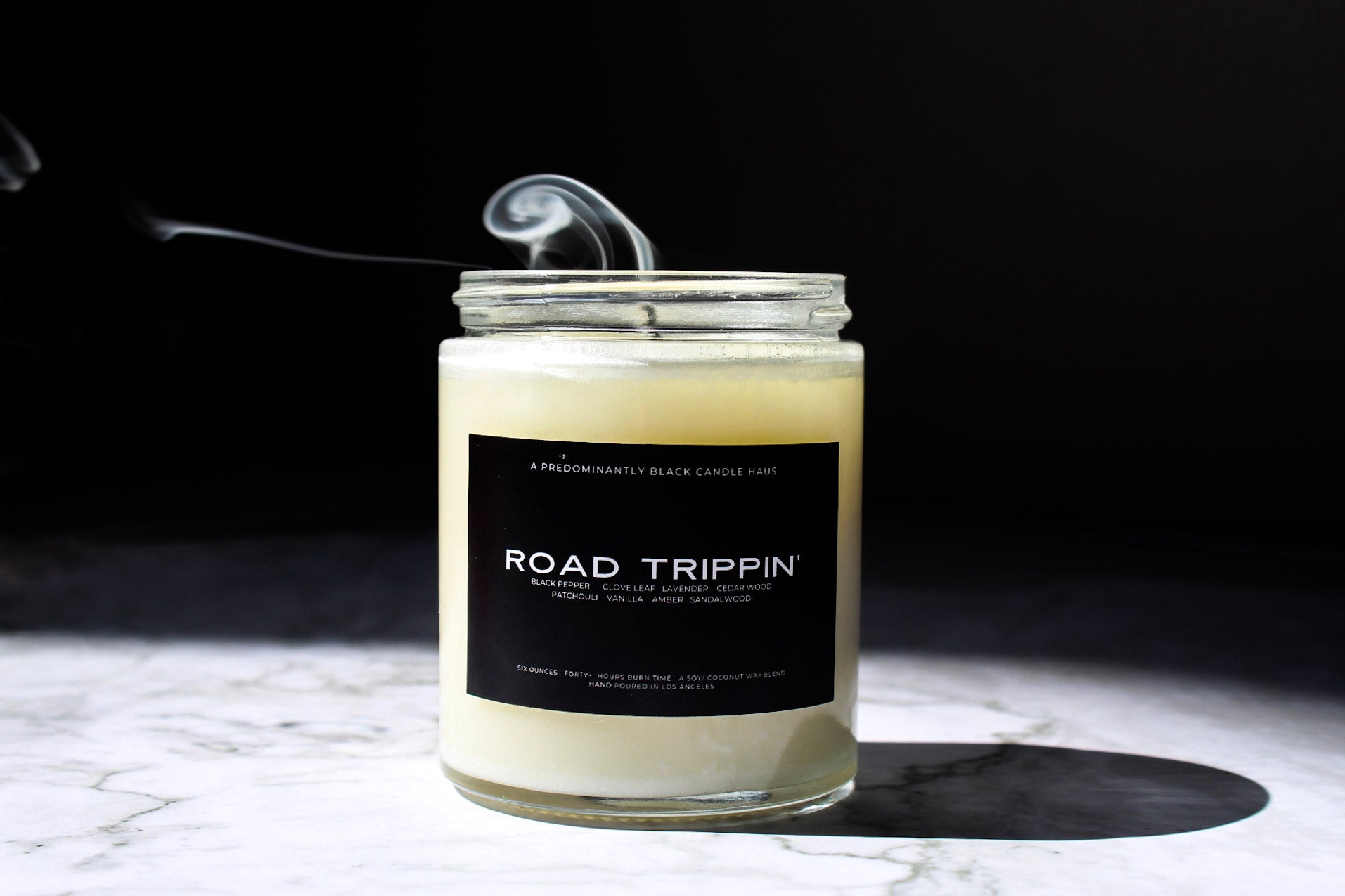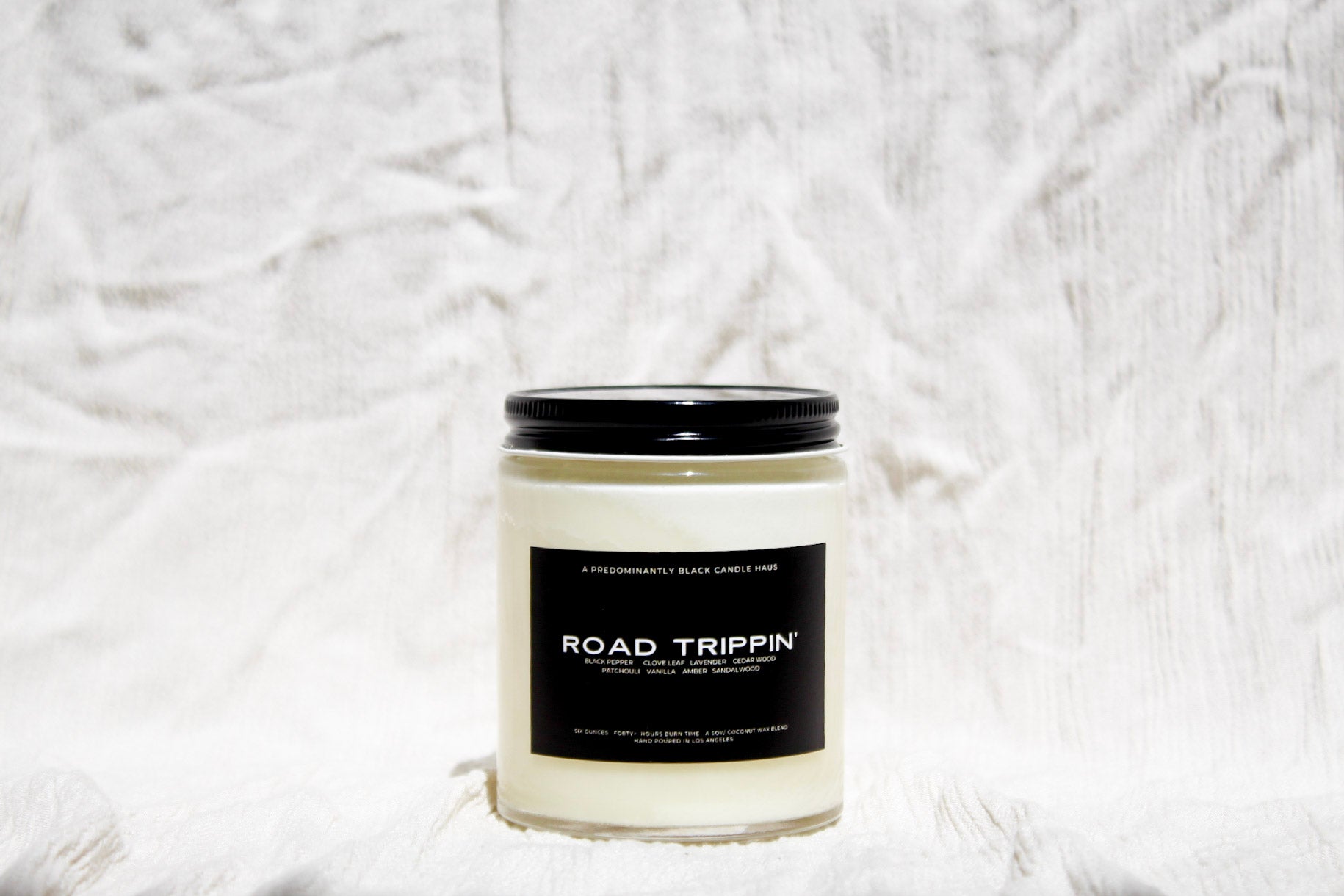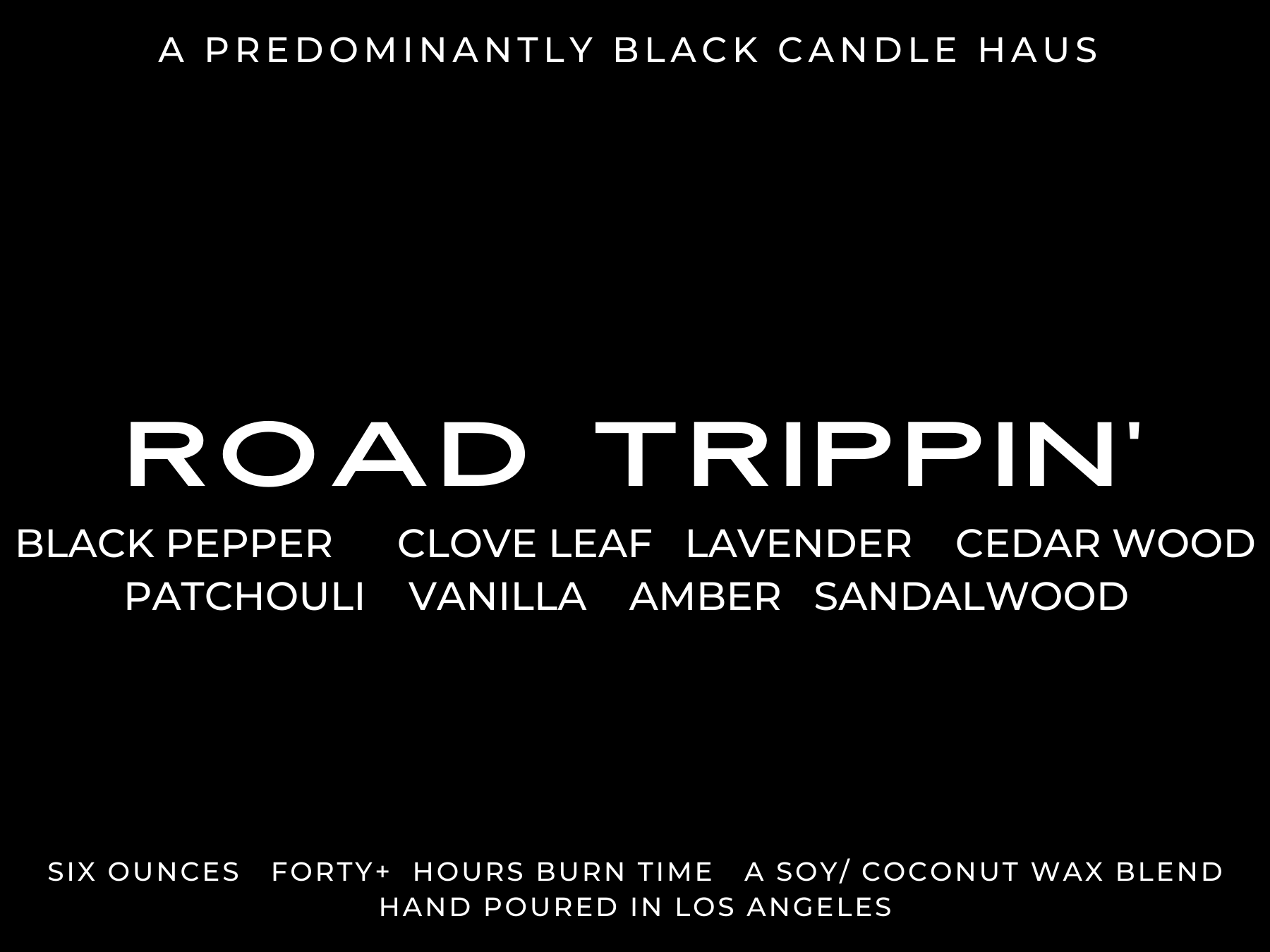 An Everyday Candle - Road Trippin'
ROAD TRIPPIN'
-
BLACK PEPPER  •  CLOVE LEAF  •  NUTMEG  •  LAVENDER   •  CEDAR WOOD  • TONKA BEAN  •  PATCHOULI  •  VANILLA AMBER  •  SANDALWOOD  •  OLIBANUM
-

A woody scent of warm spices is blended with sandalwood and sweet patchouli for an enticing and comforting aroma reminiscent of a road trip with the windows down and no worries!
BURN TIME: 90+ HOURS
VOLUME: 6 OUNCES
An Everyday Candle - Road Trippin'
Lovely Everyday Scent
I really love the layered scents. Sometimes you get whiffs of sweet to earthy to Spicy. I love PB candles so much and will always support (and put my friends on). 🤍 very great candle to burn on a Thursday night after work whether you're reading a book or watching a Netflix series with a glass of wine - can't miss. Love .
Love at first smell
What a wow… From the description of the candle I knew I was going to be in for a treat with this candle- but honestly, it was even better than I imagined! I've not even finished my first candle and I'm back to order more in case they run out!! This is a really alluring, mature, masculine yet androgynous smell.
If you're usually into vanilla, sandalwood and amber scents… This is the one for you. (Just don't buy the whole stock please) :-)
Masculinity never smelled so sexy and female
I absolutely love this candle and I honestly didn't want to write a review because I wanted to be selfish and keep it as my own little secret. I'm a girly female and this scent has a very bold almost cologne scent but it's sexy and makes your room feel sexy. I love itttt, it has smooth operator vibes.
Smells Like The Ideal Man!
This candle smells like a good man that has his stuff together, looks amazing, is emotionally intelligent, prays with and for you, and loves you and only you! It's my absolute favorite!
Nice, Plain Jane
A very soft and subtle candle; I smelled
More patchouli towards the mid/end of the candle. Upon sniffing it, it's definitely a scent that needs an acquired taste /scent. But I personally like it! I sometimes forget I have it lit. I really loved the soy wax and watching it melt and "breathe" (its like candle asmr). The only thing I do not enjoy as much, is that sometimes the wick will pop when you light it and it flings ash here and there. But all in all, I love the candle. A literal everyday type of candle! Favorite candle company, period.