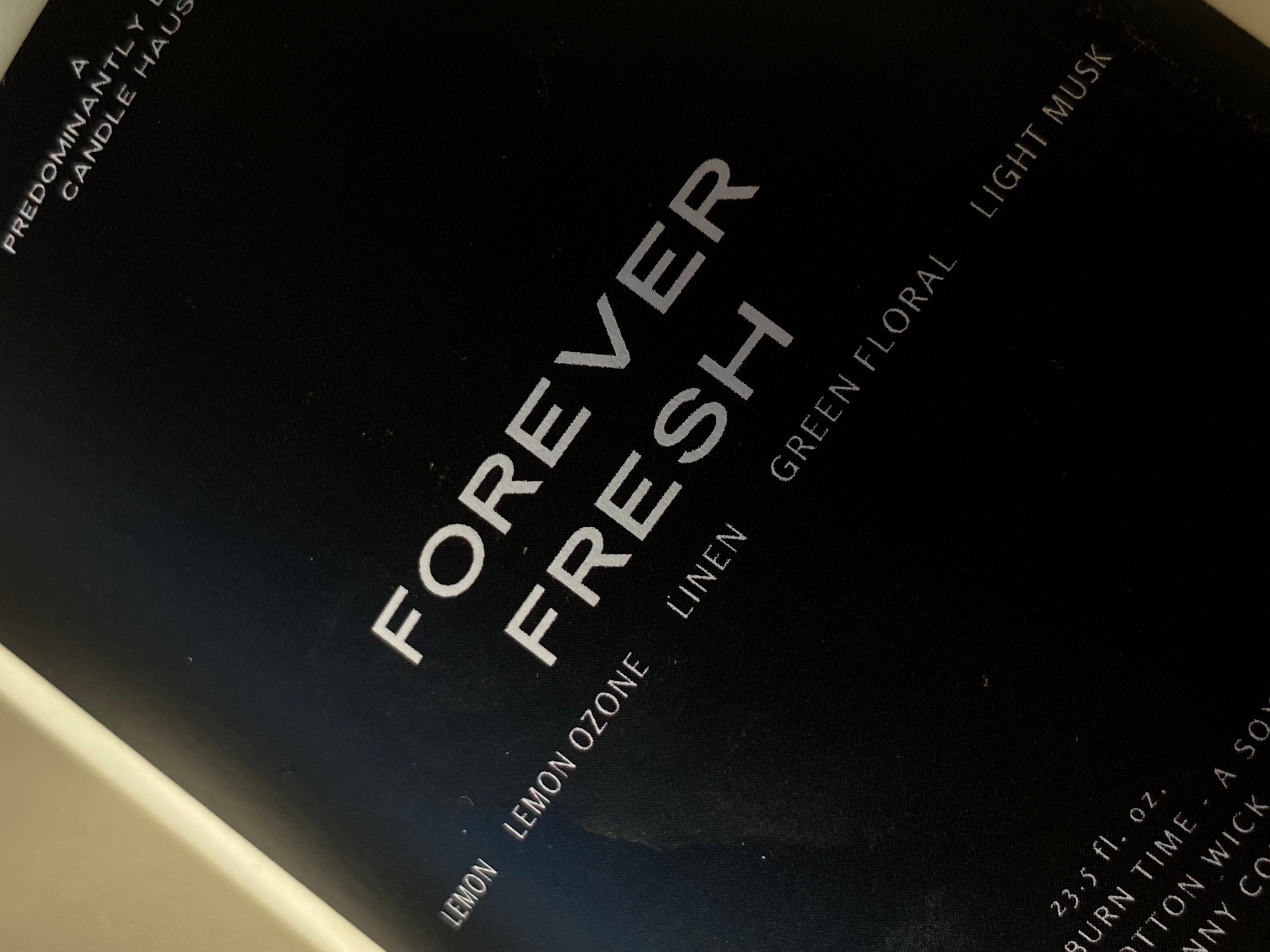 A Forever Fresh Odor Eliminator
A FOREVER FRESH ODOR ELIMINATOR 
-
 LEMON • GREEN FLORAL • LINEN • LIGHT MUSK • OZONE 
-

Weighing in at 23 ounces and powered by patented olfactory technology, A Forever Fresh Odor Eliminator captures and eliminates bad odors and leaves behind a clean, fresh linen scent. A bright lemon top note uplifts the airy ozone, green floral, and linen heart, while a touch of powdery light musk wraps up this clean scent.
This candle is infused with natural essential oils including patchouli, geranium bourbon, and coriander seed.
BURN TIME: 180+ HOURS 
VOLUME: 23 OUNCES
A Forever Fresh Odor Eliminator
Absolutely amazing!!
This is the candle I use in my kitchen to make the entire house smell amazing. It's that go-to candle when I'm having company over. It works well in my home as well because I have two dogs and a cat. Wonderful smelling product.
As Described!
This was my favorite candle to light after the gym. I have a love of candles that just smell clean and this not only smelled clean but completely overtake your space and gives it a light, clean scent.
name holds true
quite literally the best candle ive purchased to date. we have 3 cats, a dog and two grown working men in the house. this candle lit for 2 hours will already have your place smelling fresh af. i highly recommend! it lasts long and does the job! the work and care put into each pour really shows!
Amazing Scent
Absolutely love this scent! Literally fills my entire home with the fresh scent laundry!