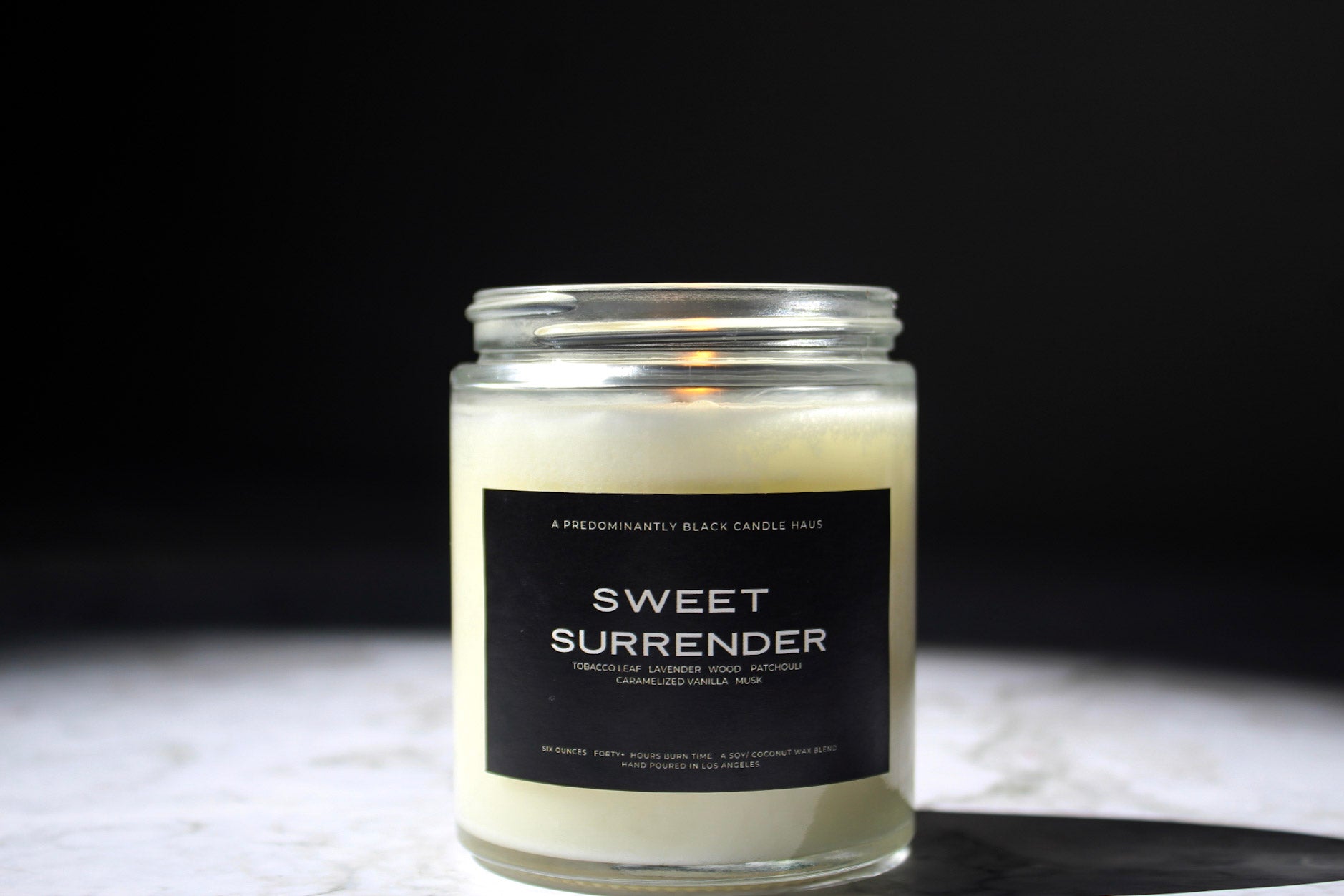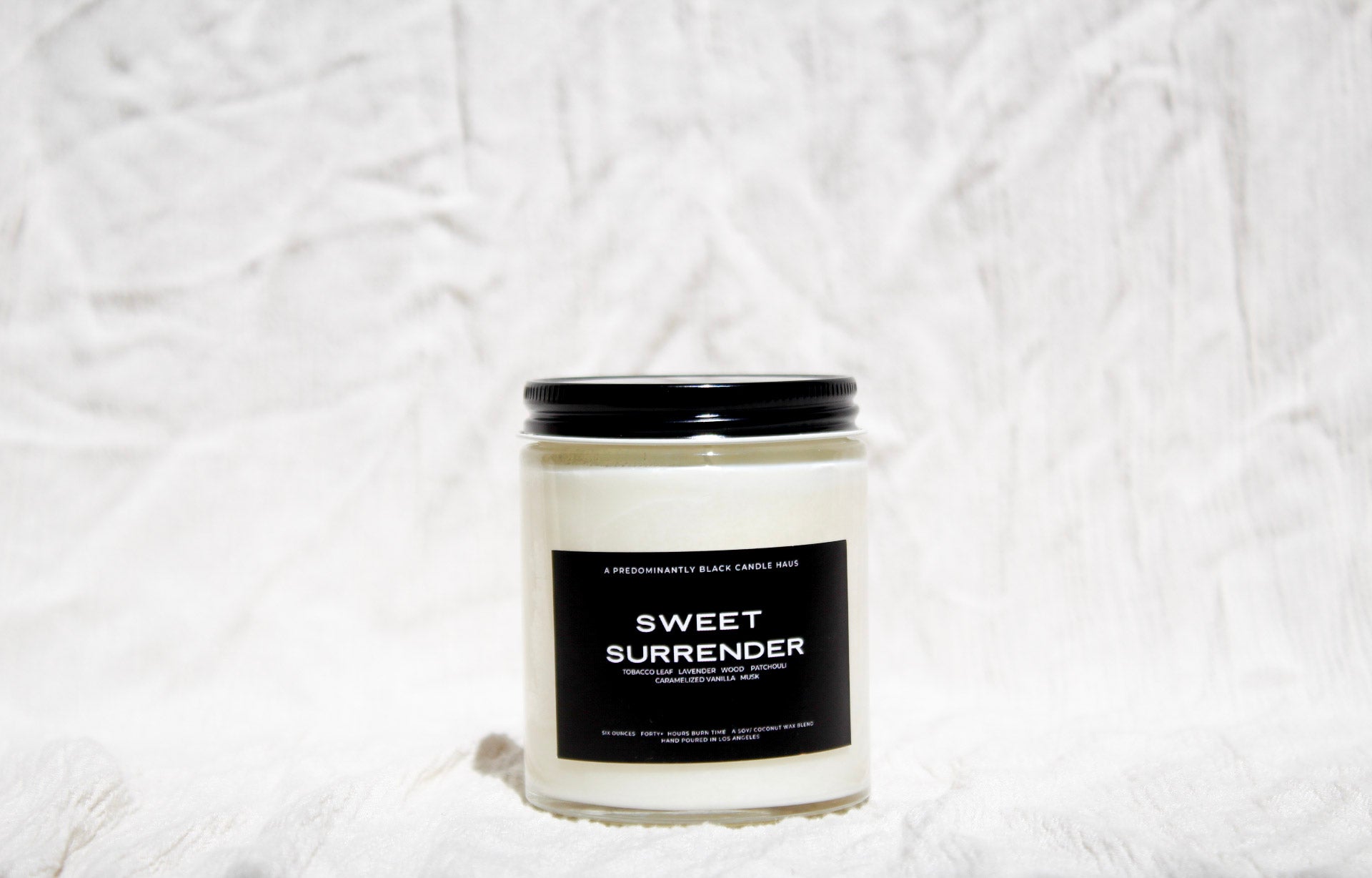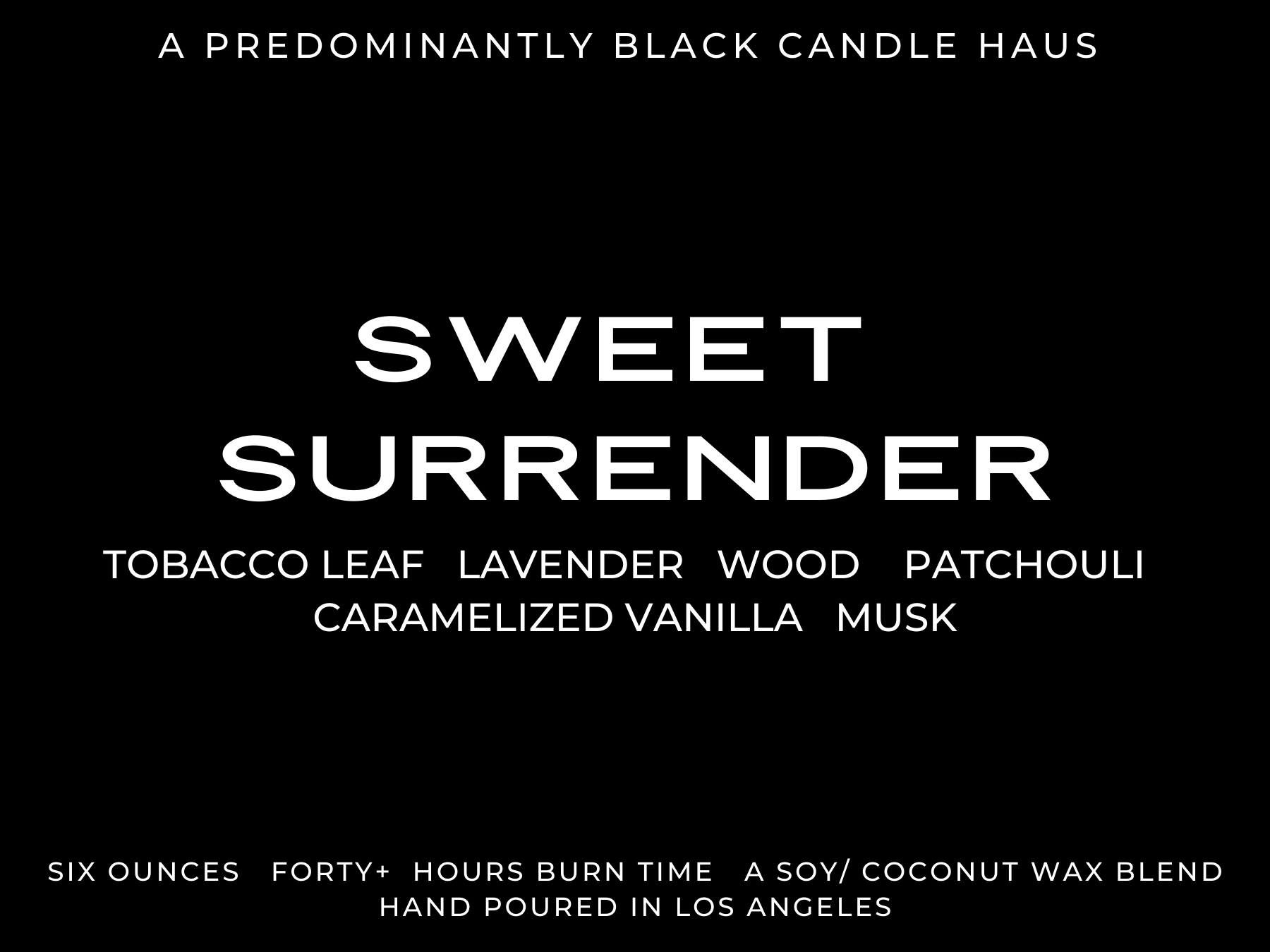 An Everyday Candle - Sweet Surrender
SWEET SURRENDER 
-
ORANGE •  TOBACCO LEAF •  LAVENDER •  WOOD •  PATCHOULI •  CARAMELIZED VANILLA •  MUSK
-
A hint of orange adds lift to the tobacco leaf accord that characterizes this fragrance. Warm tones of oak and patchouli create dimension for the blend as a base of sweet sugary caramel balances the earthy tones.
BURN TIME: 90+ HOURS
VOLUME: 6 OUNCES
An Everyday Candle - Sweet Surrender
Sexy
I'm a huge fan of "warm" scents and loved this one. Very sexy and unisex, this is a candle that you light when you're getting jazzed up for a date or waiting for your date to come over.