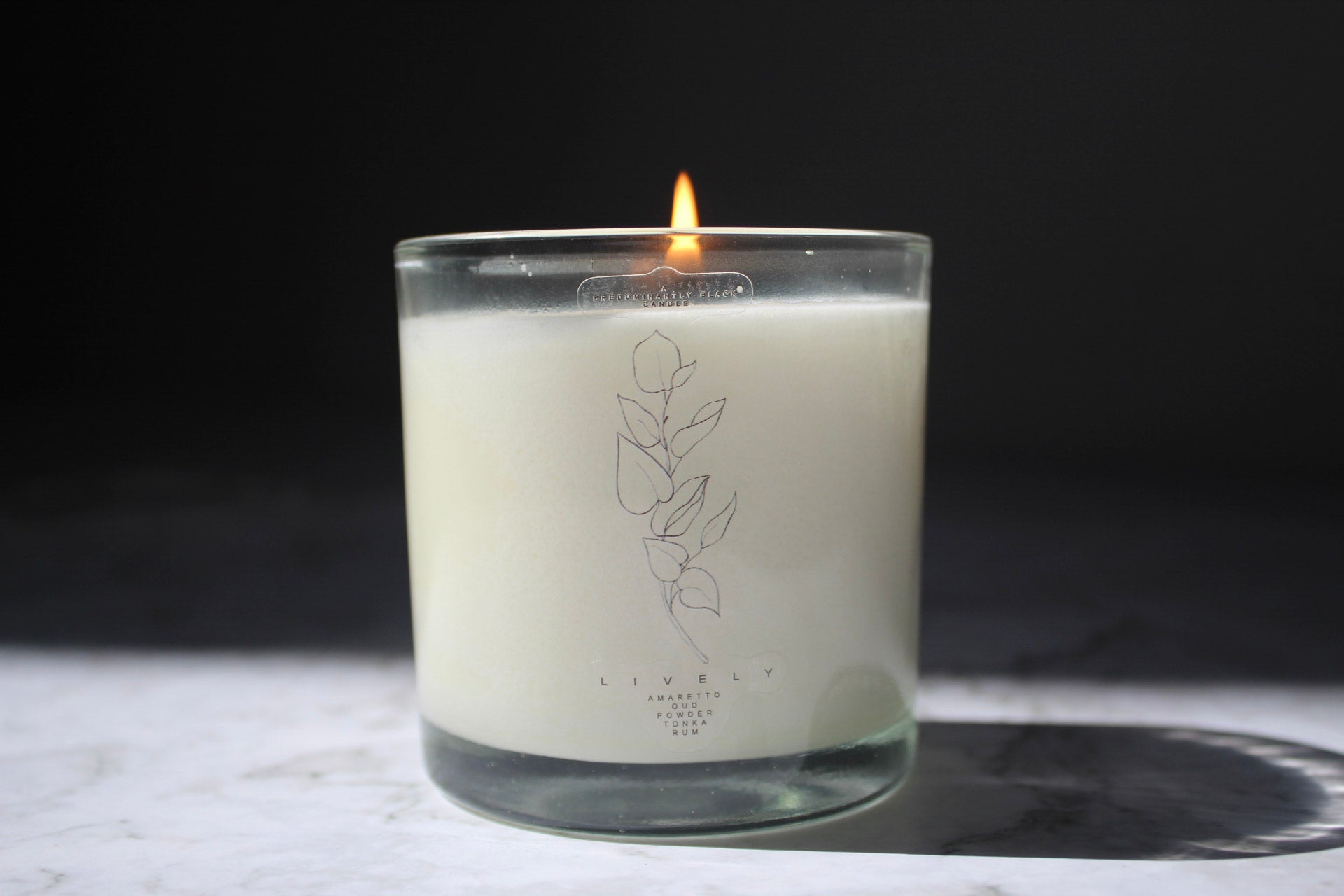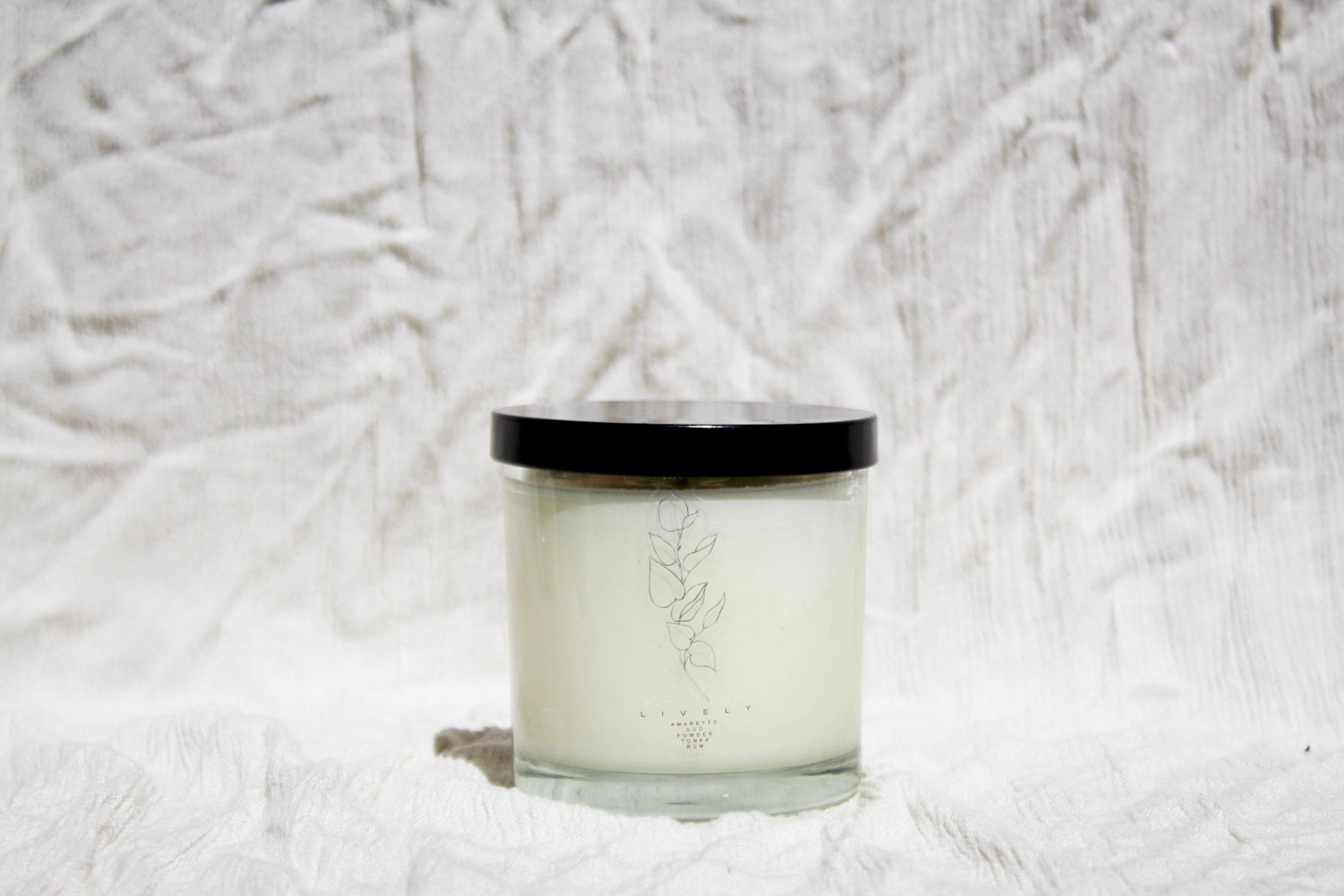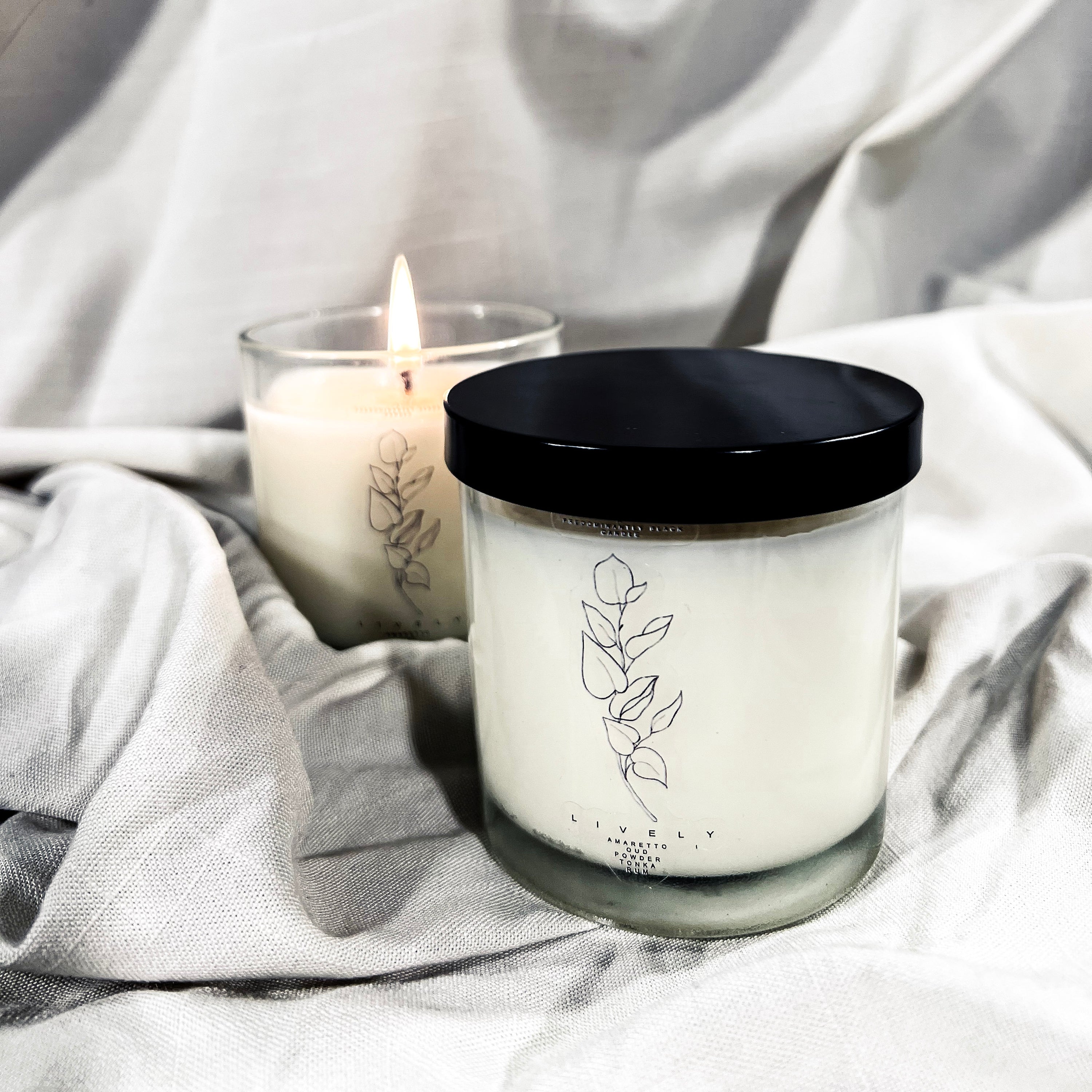 A LIVELY CANDLE 
-
AMARETTO • POWDER • TONKA • OUD • RUM • LIGHT MUSK • DARK MUSK
-

LIVELY is complex and has a modern fragrance with high-end appeal. This woody scent begins with top notes of amaretto and powder as it gives way to the heart of Tonka and Balsam. Notes of rum, musk, and sweet, resinous oud make up the base of this intriguing fragrance.
This fragrance oil is infused with natural essential oils.
My other go-to scent at PD
Lively is one of my go-to, "OG" fragrances at PD. My house tends to smell like Solitude on the downstairs level and Lively on the bottom. Lively is such an intriguing and beautiful scent and I can't get enough of it! Don't hesitate, just purchase. I do miss it being available in 22 ounces and in the gorgeous rose gold container. I also would LOVE to see it as a diffuser refill, since I have at least four diffusers of this scent. Please, and thank you Maya :)
Aesthetically pleasing
This is a lovely Rose Gold mirrored glass candle. It fits well mixed in with other candle. It has a nice scent unlit, I haven't burned it yet to know how well the scent permeates the room. The only thing that caught me off guard is the sticker design on front, it's not really visible. I would buy again.