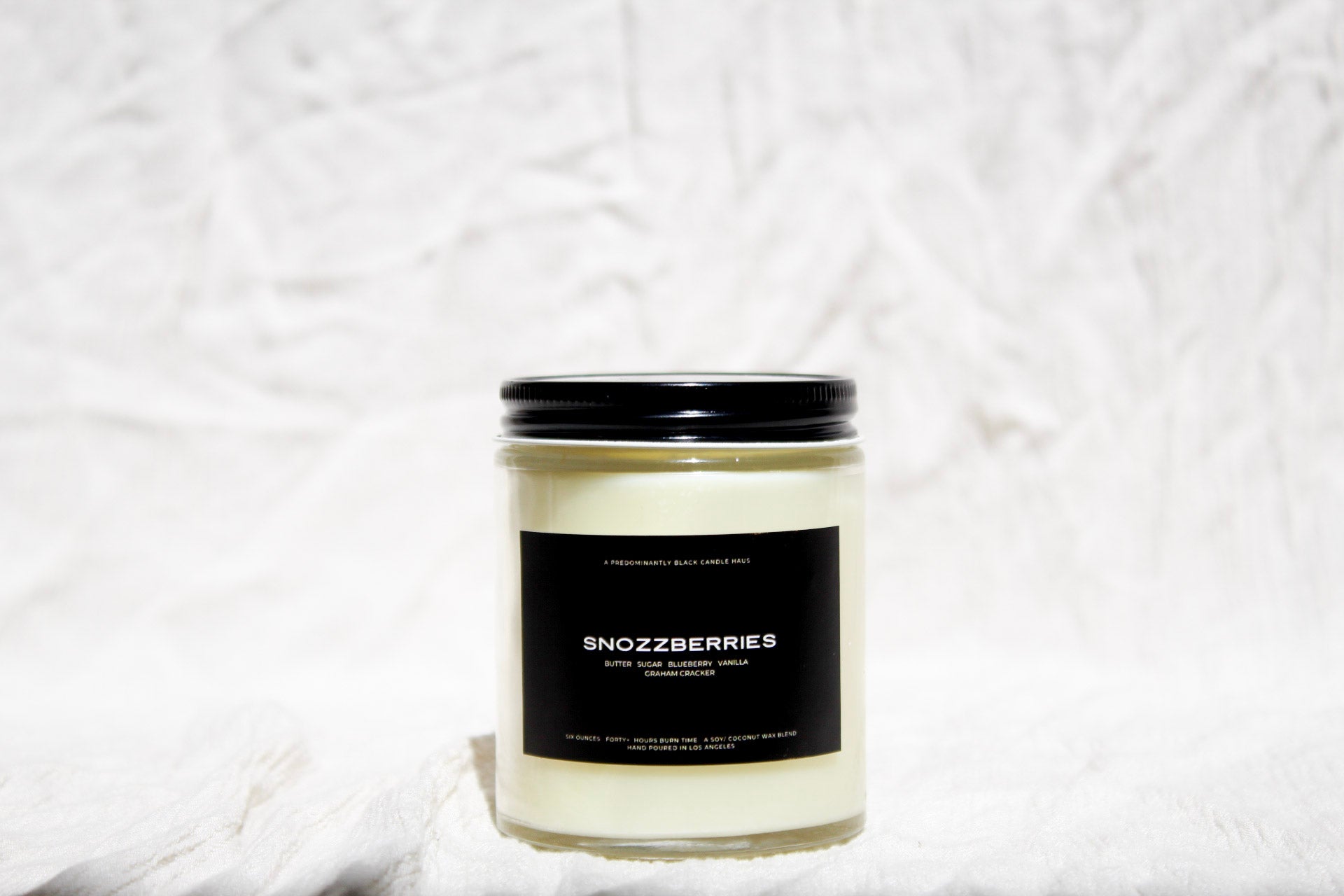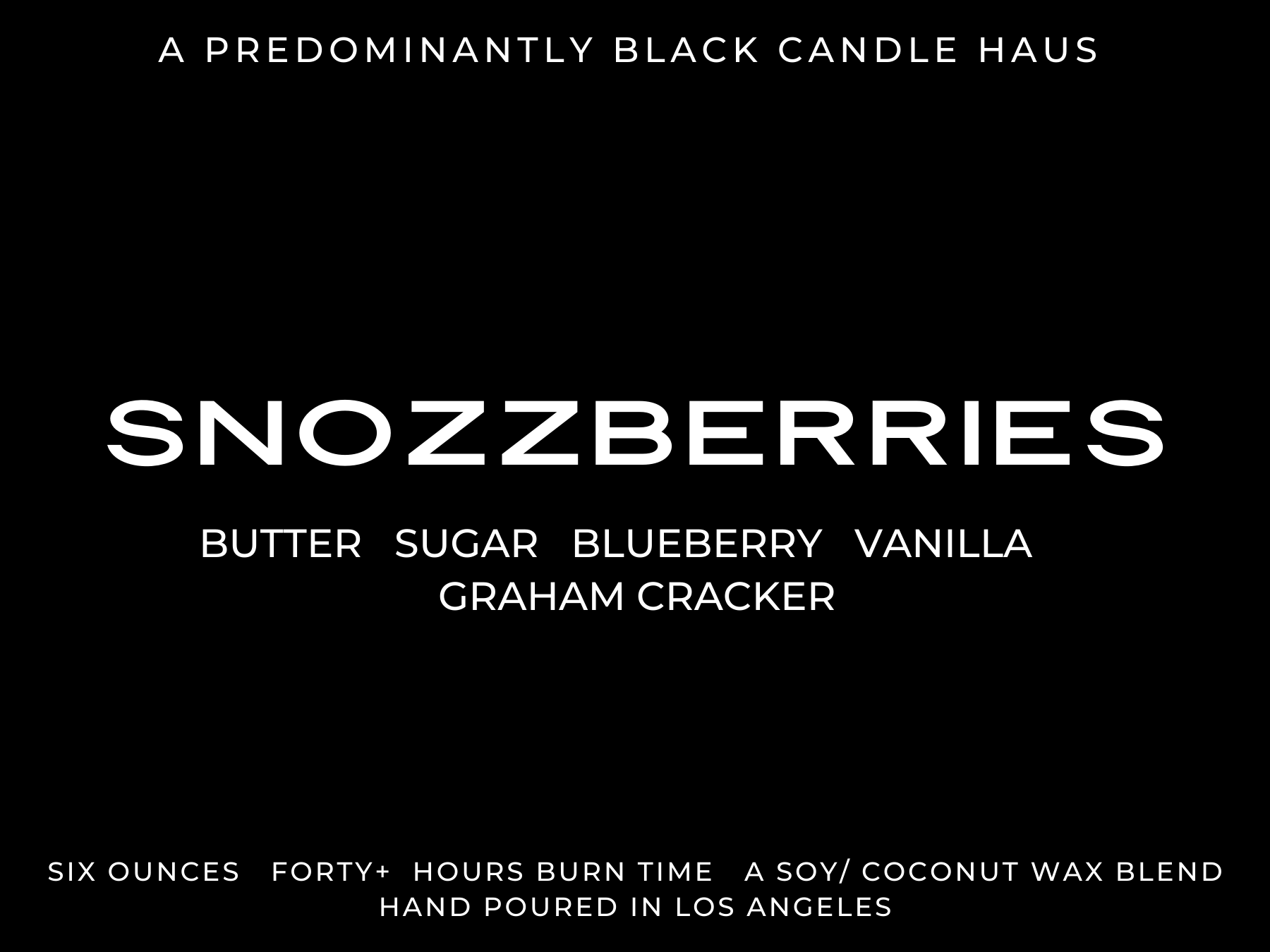 An Everyday Candle - Snozzberries
SNOZZBERRIES
-
CHURNED BUTTER •  FRESH BLUEBERRY • SPICED CINNAMON •  BROWN SUGAR •  VANILLA BEAN
-

A luscious buttery bakery accord leads to the blend of wild blueberry and brown sugar at the heart of this fragrance. Sweet vanilla bean and warm spiced cinnamon create a gourmand appeal for the fruit dessert.
BURN TIME: 90+ HOURS
VOLUME: 6 OUNCES
An Everyday Candle - Snozzberries
My favorite candle, ever!
The smell of Snozzberries just makes my day so much brighter!
I live in a van, and it makes my home on wheels smell fabulous!
My jam
I was sold based on the description and I'm glad I went for it. It smells like a warm, baked cobbler with a scoop of vanilla ice cream. The kind your grandma makes. If you enjoy foodie scents, you will love this scent.
Perfect Candle
I love this candle! It smells like the most delicious baked good and the fragrance is there from first burn to last. It's also a very clean burn throughout with no soot. I'm so glad I found this company. I will be a life long customer. Clean, highly scented candles are not easy to find.
Cap'n Crunch
This reminds me of my favorite childhood cereal. I really love this one.
Perfect For The Kitchen!
It smells like Marie Callendar's razzleberry pie! I light it in my kitchen and living room everyday!