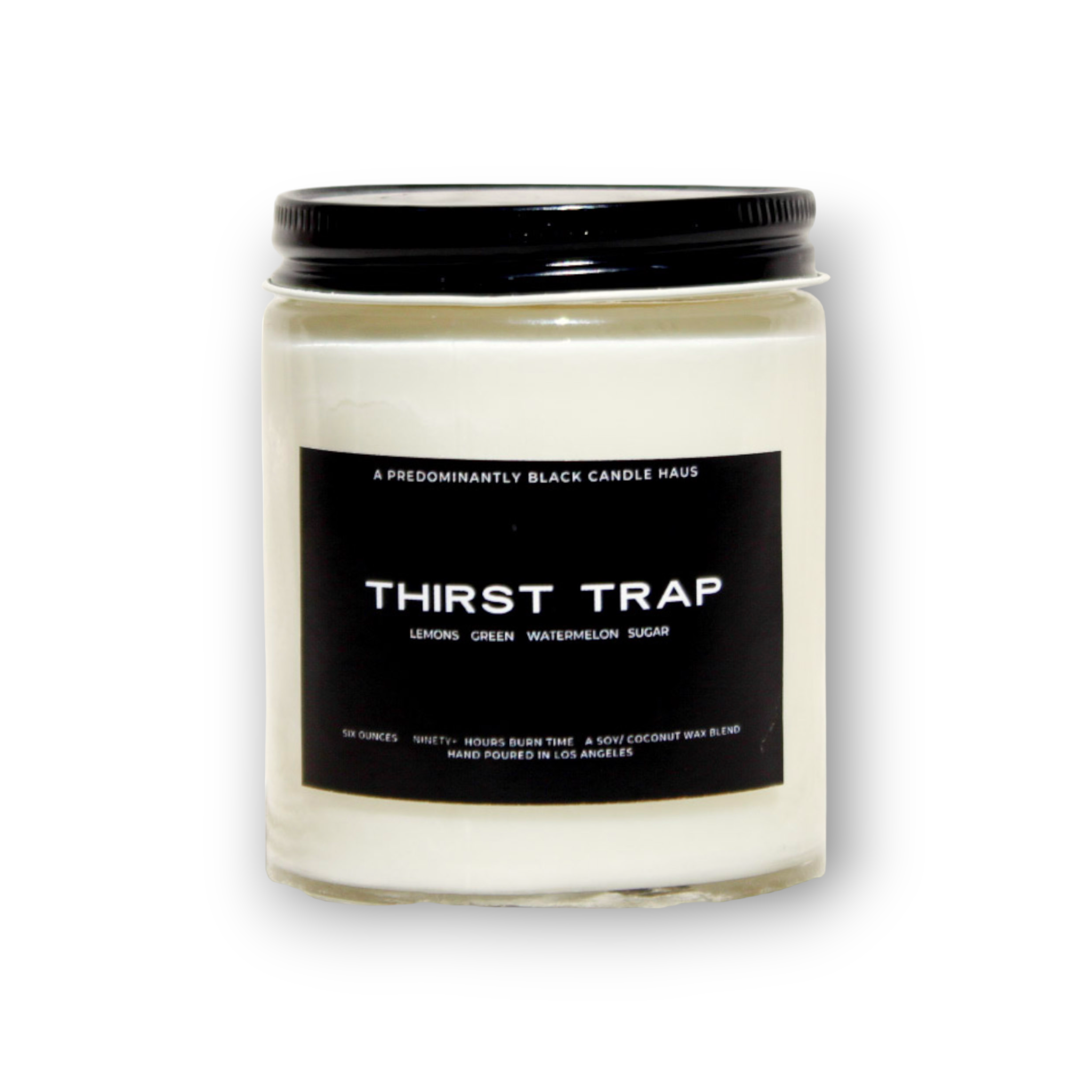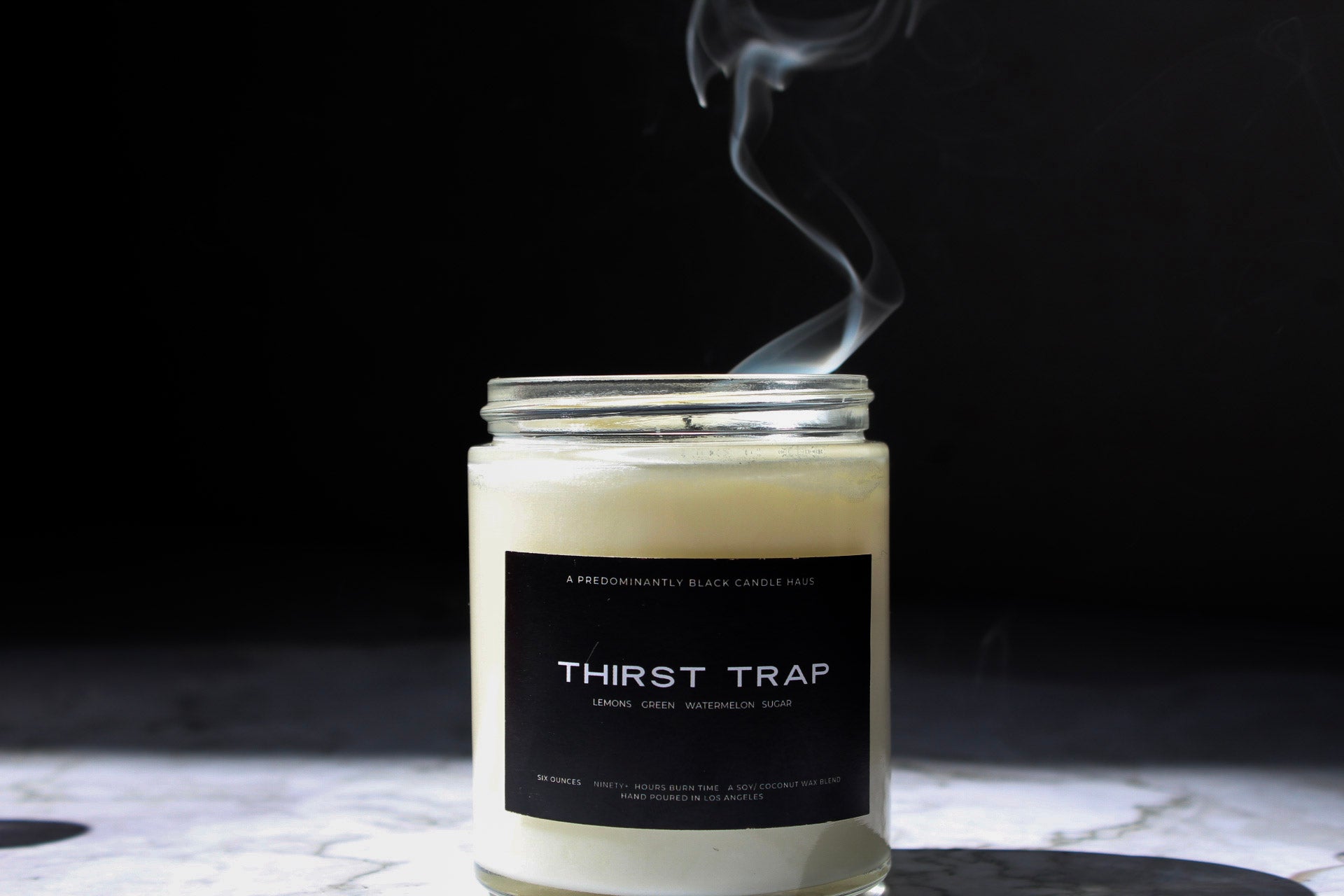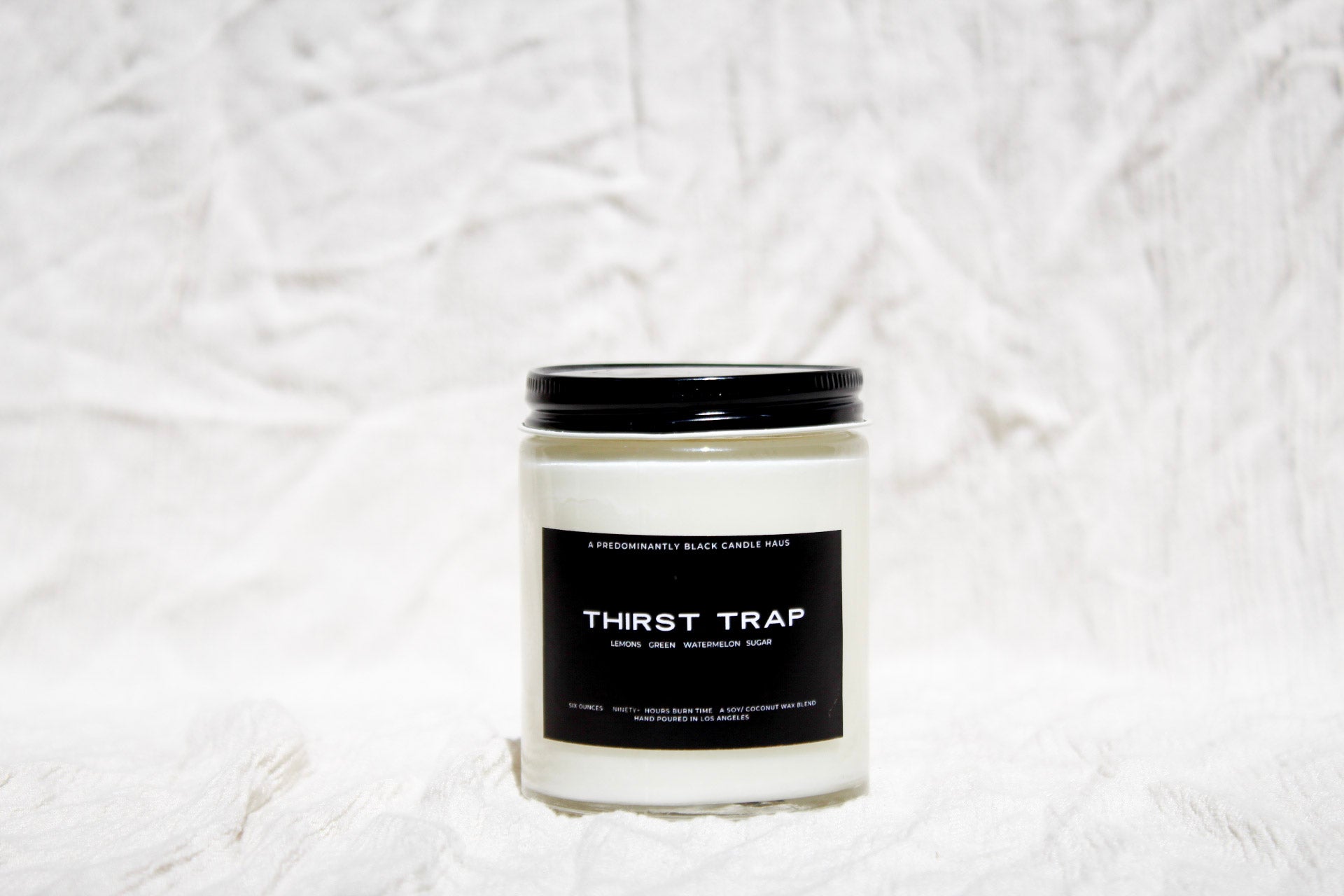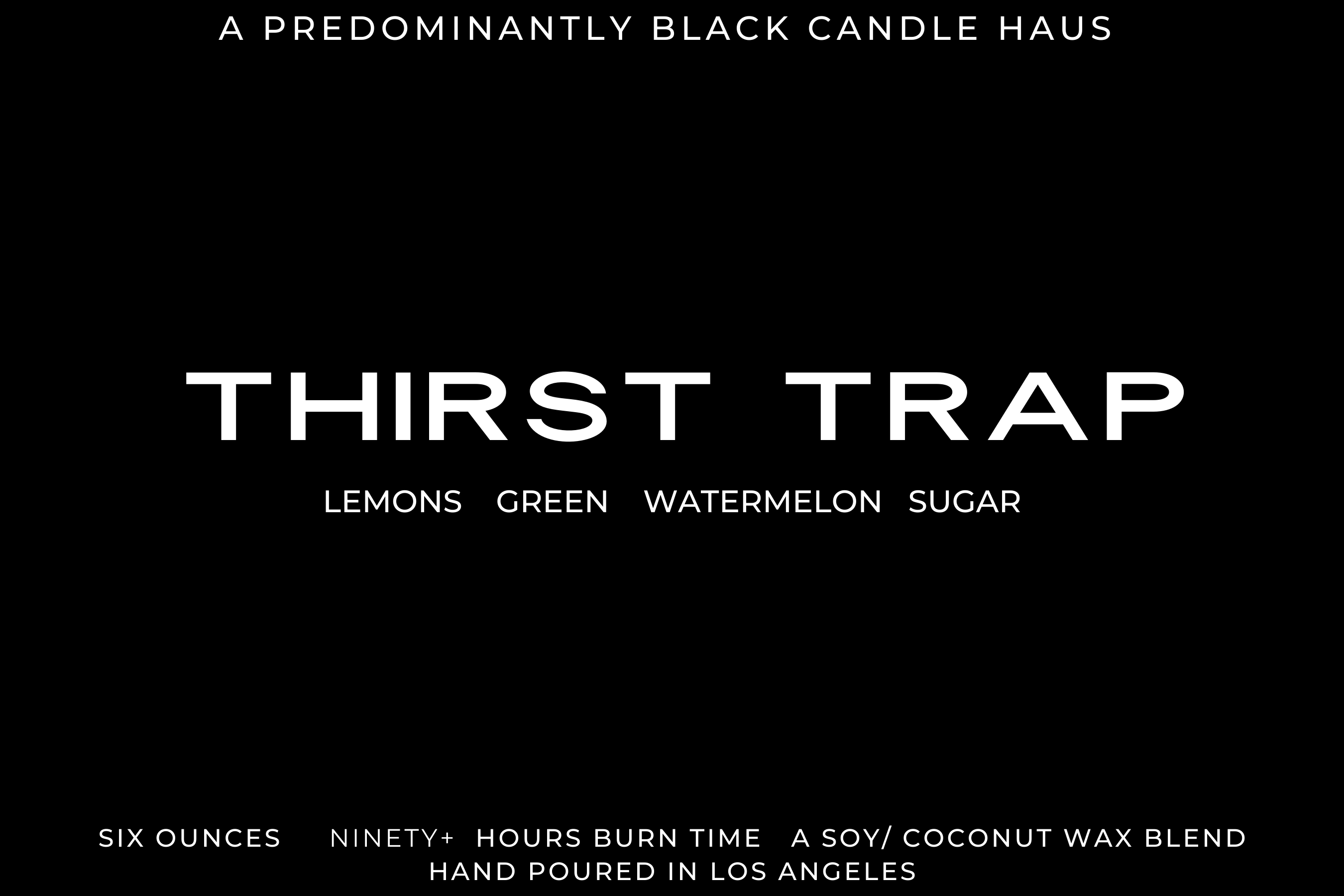 An Everyday Candle - Thirst Trap
THIRST TRAP
-
 LEMONS  •  GREEN  • WATERMELON  • SUGAR
-
Thirsty? Get into this iced lemonade mixed with an ultra-refreshing watermelon! A bright refreshing scent that is perfect all year round.
Made with 100% soy/coconut blend wax and a cotton wick.  As with all of our candles, she burns clean and does not contain any Phthalates, or Additives. 
BURN TIME: 90+ HOURS
VOLUME: 6 OUNCES
An Everyday Candle - Thirst Trap
It's a Trap
This scent is a trap but in a great way. It smells amazing! I woke up craving this smell. Very clean and refreshing.
Thirst Trap Scent
This scent is definitely captivating. It's clean, a perfect blend and just smells so good. And what is nice is how the scent lingers for a while.